Repair attempts are so important in a relationship and are difficult for us to do. What Gottman found in in his 40 some years of couple research is that what most distinguished couples who were masters of relationships and those who were disasters of relationship was the way they handled conflict and repair attempts. Those who were masters at their relationship could deescalate the negative emotion in the conversation when the conversation went off track they could quickly make repairs. I remember years ago when I was in training watching hours of couples who were arguing (interesting pastime…). I remember how some couples were so good at deescalating by using humour or by distraction. I particularly remember one couple who were having an argument and right in the middle of it, the guy said to his partner, "Oh I really like your shoes – are they new?". She responded that she really like them too and that yes they were new. When they continued their argument, the heat had gone out of their battle. So, if you are having difficulties in the area of arguing where might you look in order to grow this part of your relationship?
A great quote from John Gottman's book, 7 Principles for Making Marriage Work, is "Whether a repair succeeds or fails has very little to do with how eloquent it is and everything to do with the state of the marriage." (P41) What that means to you is that if your repair attempts are not working, look to the foundations in the marriage first, rather then the repair attempt structure itself.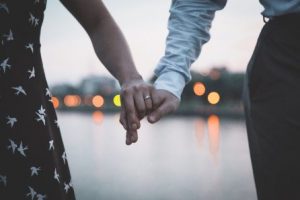 The foundations include all that would come under friendship. Do you take the date night in your relationship seriously? Do you know your partner's struggles and wishes for life? Do you know and empathize with their daily work life either away or at home? Do you know what they worry about especially at night? What hurts them in the world? Do you provide a place of safety for them? Are they able to talk to you and be understood – not fixed. Do you touch them often to reassure them – you are there for them? It is in these circumstances that we are able to make better repairs. The reason for this is that the conflict does not have the same importance as the relationship does. It becomes "just an issue", not a threat to the relationship. Remembering that sometimes issues get resolved right away and sometimes they evolve and change over time or we change and the issue changes. Think on this in your relationship today. Go forth and Be Wonderful!