Telling it like it is… used to be a saying that let us speak exactly what we were thinking, despite the consequences it might have in our relationships. It was worn like a badge of honesty. But when we are angry (mostly a secondary emotion), frustrated or blaming we are engaging in secondary emotions and this is only a part of the truth, if the truth at all. The real you is underneath in our primary emotions. When we communicate these emotions, we are really telling it like it is.
What are our primary emotions and how does this work? Researchers have found that we only have 6 primary emotions. They are sadness, surprise/excitement, disgust/shame, fear, joy and occasionally anger. Our first response when something triggers an emotion, is our primary emotion. The trigger, primary response and secondary emotion happens lightening fast. We will often find our primary emotions a place of vulnerability and openness. Our emotions are in a constant state of reappraisal and we will often cover our primary emotions over with our secondary emotions. You will notice this when you remember the last time you felt something intensely with your partner. As you think about your unmet expectation, or whatever your wound was in that moment, you will notice your emotions changing towards secondary emotions such as anger or blaming or victimization or a myriad of other emotions. You will notice that your secondary emotions close you up and you can sometimes feel more powerful but disconnected from communicating in a healthy way from your partner. This may be the conflict pattern that you and your partner have that may last a few days or weeks, where you do not communicate. You may be a person that has struggled with anger in a relationship. If that is the case, you are familiar with your defensiveness and often blaming which is disconnecting in your relationship. If you looked at your primary emotion that lies below your anger, you might find some fear or sadness. When you share your fear, sadness or shame with your partner, your partner is able to hear and connect with those emotions and your vulnerability that goes with that. They will find you open and it will be a connecting experience in your relationship rather then more fuel for conflict.
When you are learning this new way of communicating, sometimes it is difficult to get to your primary emotions. One way to begin is to guess at what might be underneath.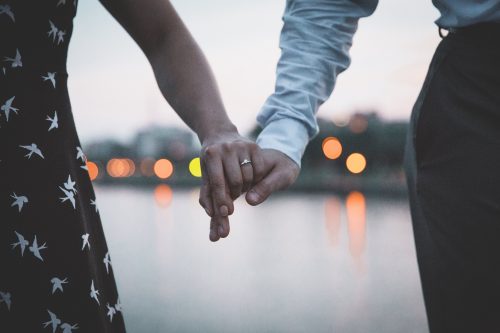 Once you have some practice, you will find it easier to understand yourself in this regard. At first you may not do this well each time. If you don't do this well in the moment and regret your secondary emotional response, make sure your repair with your partner includes sharing what was really going on. If you are the hearer of these emotions, you will likely relate to these deep emotions. Your response is important. Make sure you honour the gift of your partners sharing by creating emotional safety and treat the gift with a gentle and reassuring response. This creates continuing attachment security in your relationship which is what we all long for.